We think it is time to take a break.
The local NBC TV station updates daily the Covid-19 statistics for the St. Louis metropolitan area. Add to that the newspaper and national television radio and TV networks constant reporting of negative news. ("There's no news in a house that doesn't burn!") Throw in the lockdown requirements and it is easy to see why anxiety and depression are growing medical and sociological concerns.
So, what is one to do to counter all the negative drumming? Go to the movies? Whoops, can't do that. Dine out with friends? Nope, not allowed. Go jogging? You gotta be kidding!
A lot of our friends take respite from the grey clouds by reading. As a matter of fact, that is what we are doing, although as the virus lockdown has lengthened well beyond what we expected, our reading genre has changed. Once mostly historical and, unfortunately, focused on dark periods of war, pogroms, illness, the latest has been, "The Great Influenza." That was enough to tip us over the edge. While it is a brilliant presentation of the Spanish Influenza of 1918, it only added to our awareness of how our current situation, although far less lethal (over 100 million died world-wide during that pandemic) has created such a high level of panic. Our place in the book is marked with a post-it, and it is set aside on the corner of the coffee table for whenever the mood for serious reading might strike.
Time to lighten things up a bit. Now the book of the hour is one of only two that have, during our lifetime (to date), caused us to laugh aloud. Published in 1937 and read first by us in the '50s, "The Education of Hyman Kaplan" is humor at its finest. Leo Rosten, then using the name Leonard Q. Ross to hide the fact that he was moonlighting while employed at New Yorker magazine, joyously details the efforts of Hyman Kaplan and other students in a class to help immigrants learn English. The mispronunciations and word plays are enough to bring a chuckle to any virus-stressed reader.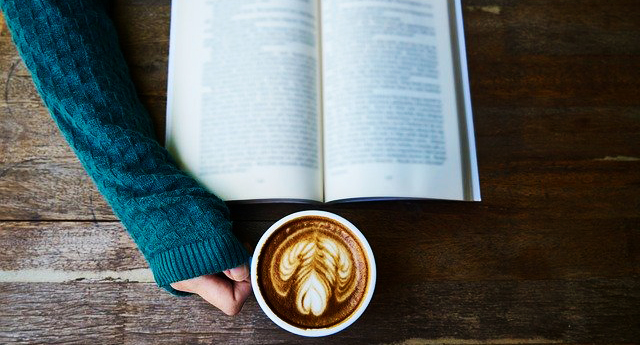 So, if you feel like taking a break from covid-19's health, political, news casts, beauty salon prohibition morass, we suggest picking up a copy, fixing yourself a beverage (an adult one, if you prefer) and relaxing as the instructor Mr. Parkhill and Hyman entertain you.
As for the markets: they will continue doing their St. Vitas dance until, and possibly after, a cure and a vaccine for coronavirus are found. Because the markets anticipate/discount events six to nine months in advance, its performance will provide clues to the likelihood of success against the invisible enemy.
In the meantime, the dividends keep growing.